Logo Design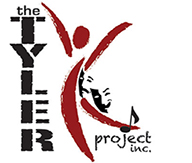 Your Logo is very important to you, so naturally, it would also be very important to me. As your compass in the abyss of the marketing SEO sea, I can get you through the confusing terms and website filters to guide you to a successful business identity in our ever changing marketplace.
The logo process is very easy, we get together and talk about your image and how the logo needs to project that desired image in a visual way.
Imagery is a wonderful way to show your customers the kind of company you are, are you firm and rigid, or soft and fuzzy. We need to agree on the KIND of image you want for your corporate identity..
Print Design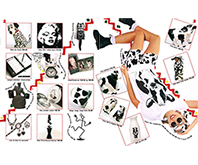 As a designer, my first love is print. I have worked designing and producing printed material for many years. I have accomplished many amazing feats of printed magic over my career.
My skills have been used for so many different projects, it's hard to mention them all in one sentence, but I'll try: I have designed, brochures, postcards, posters, billboards, boxes, disks, packages, cups, ebooks, pamphlets, newsletters, ad, truck graphics, vehicle wraps, trade show booths, websites, email blasts, look books, zed cards, image profiles, business cards, corporate annual reports, pocket folders..... I've probably left a few things out..... but it's a LOT o stuff. I'll come and show you more samples than you want to review.